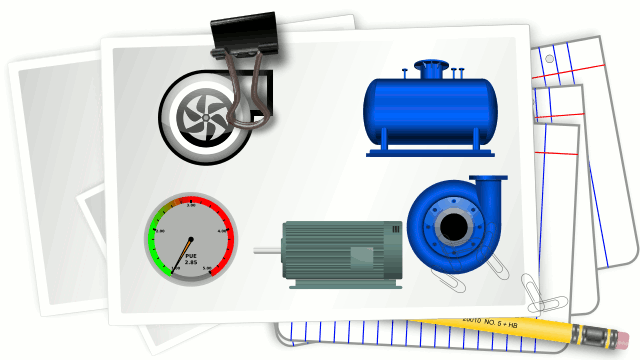 This crisp clear SVG image library is packed with high quality industrial automation symbols, you can easily produce impressive SCADA mimic or graphic composition for any purpose of presentation. The library was initially drawn for SCADA Animation Graphic Editor, Inkscape SAGE. However, it can of course be used for any other purpose since the SVG format is well supported by many other vector graphic editor like Adobe Illustrator, or otherwise can be easily converted to ESP or AI format.
This library consists of commonly used industrial equipments like tank, pump, valve, dial, etc in various models and looks. Unlike other raster format image library, the vector format is scalable, you may resize to any size to fit into your drawing without compromising the details.
It's understandable that no refund can be made for this purchase but we guarantee you to find our library useful for you. So in any case you can't find what you need, you may send in a 500×500 pixel size raster image, and we will get our artist to produce one SVG format for you without additional charges. You may make the request in 10 days upon payment. Note that Ecava is the copyright holder in all cases, you are allow to use the images as part of your design and deliver your project as a whole, but you must not redistribute or resell any SVG file as it is without our consent.